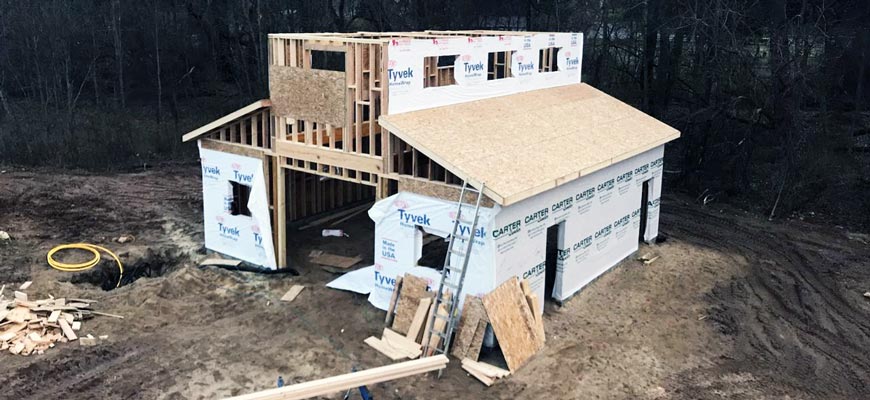 Building a custom barn is no small task. It can be overwhelming if you don't know where to start. Most people don't build their own barns, though some do, which means the first place to start is finding a reliable and experienced builder. But there are so many builders, how do you choose the right builder for your custom barn? Choosing a builder for your barn is not a set formula but there are some common things that need to be aligned. There are four qualities to look for in a builder that will let you know if you are going in the right direction.
Experience
Communication
Reviews
Materials
None of these qualities should be subpar in the builder that you choose. Let's dive in and take a closer look to find out why these four things matter so much when hiring a crew to build your custom barn.
What to Look For
While there are many aspects of a builder and his company that can be used to make a decision, these four are very good indicators of how the build will go. Really if any of these are lacking them you will be unlikely to have a good experience with that builder.
Experience
You are hiring someone to build a structure that you expect to stay standing. Barring a natural disaster, of course. Experience matters. A builder that has little to no experience building the kind of building you want is not the right choice.
Yes, people have to start somewhere in their careers. Builders, however, usually work their way up. Starting as a helper or apprentice to learn the trade. Some even go to school to get
and some have engineers on the crew. A builder that has none of that experience will not build a safe structure.
Builder and client need to 100% clear about what the expectations are before the project starts.
Communication
If you call a builder to book an estimate or a meeting and you don't hear back for days or weeks, don't use them. This is probably how they run their business and when you are in the middle of having a custom barn built and can't get a hold of them, it will be frustrating to say the least.
Things happen that prevent prompt communication but if a company goes more than 24-48 hours during the weekdays without returning a call or email you may want to think twice before hiring them. This is also true is communication is vague or unclear. The builder and client need to 100% clear about what the expectations are before the project starts.
Good Reviews
Look for positive online reviews but also offline. Find people in your area that have used this builder and ask them how the experience was. One unsatisfied customer can be normal because sometimes people are hard to please. However, be on guard if there are three or more poor reviews. This may not be a reason not to hire them but you should do more research on the builder before hiring them.
Materials
What kind of materials do they use? The barn they build you will be around much longer than your relationship with that builder. Knowing that they are using quality materials for your custom barn is a high priority. Do your research and ask the necessary questions when it comes to building materials.
Contact Level 10 Builders Today
If you are considering building a barn on your property, then contact our West Michigan home builders today at (616) 822-4685. You can also message us here to request a free estimate. At Level 10, we look forward to helping you build a custom barn that will stand the test of time!