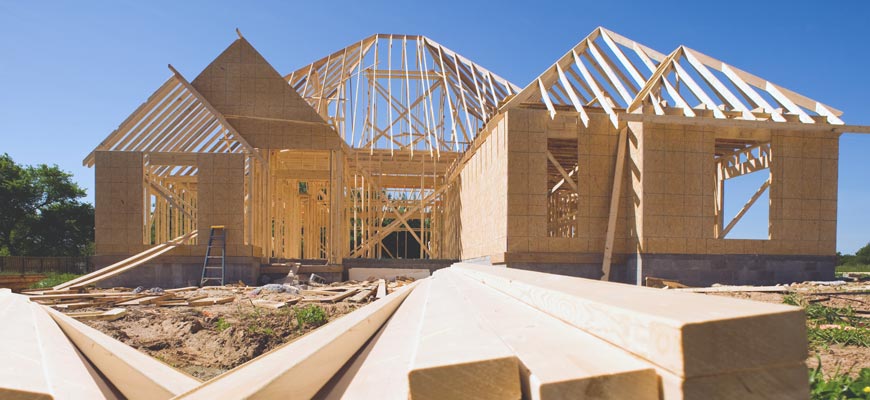 Are you ready to build your dream home? Designing and building a custom home is a comprehensive process that requires time and effort. Therefore, you will want to work with an experienced home builder that you can trust and that will help guide you through the entire project.
Whether you need help establishing a budget or you simply don't know where to begin, start planning your dream home today with the help of Level 10 Builders. Our new home construction and remodeling services will help make your dream a reality!
Perks of Building a New Home
1.) It can be more cost effective – It is easy to assume that renovating an older home would be cheaper than building a custom home, but that isn't always the case. Working around load-bearing walls or dealing with foundation problems can be a nightmare, which is why some people would rather start from scratch then to focus their time and money on fixing existing issues.
2.) You have more control of the layout and design – An older home can allow you to make remodeling or renovation decisions that will make the space more comfortable for you, but a new home build provides total freedom to make your dream home a reality.
3.) You can create a space to call home – For some people, it can be difficult to see a prebuilt home as your own because it is a space that is already filled with another family's memories and stories. With a custom-built house, you can have the peace of mind knowing that your new home was designed specifically for you and your family.
Why Working with the Right Builder Matters?
In addition to each building site offering different challenges, every homeowner is going to have a different set of ideas and concepts that they believe will best make their new house a long-term home for them. As a result, each and every home is going to be unique, which is why working with a builder that has had previous experiences with similar projects is essential.
Additionally, working with the right home builder can help save you money. Level 10 Builders will be your main point of contact through the entire process so that we can use our expertise to help streamline the build, help you make any decisions more effectively, and get you settled into your new home quicker.
Benefits Of New Home Construction
Low-cost maintenance
Move-in ready
Energy efficient
New home warranty protection
Modern floor plans
Designed to your style
Top amenities
And more!
In addition to our custom home design services, Level 10 builders encourages you to take advantage of our experience working with architects and interior designers to exceed the homeowner's expectations and ensure that the entire project runs smoothly from start to finish.
Contact us today at (616) 822-4685 to get started with our new home construction services. At Level 10 Builders, we look forward to working with you to for you and your family. Fill out our online form to schedule a free estimate today!