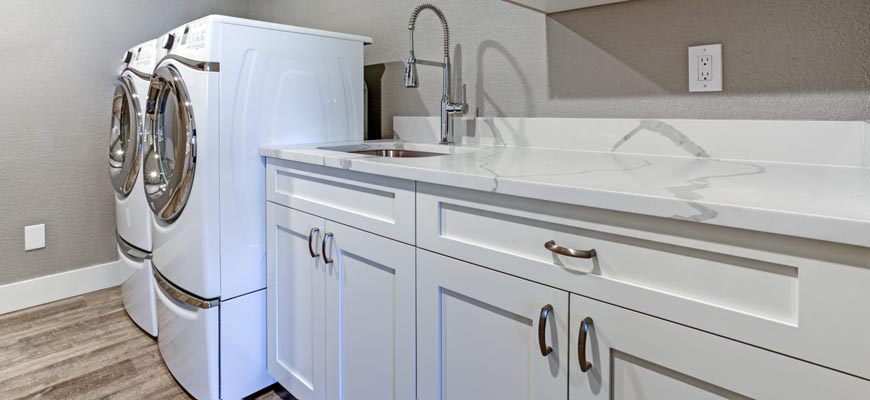 We have all been spending a lot of time at home since the start of the preparing for a future home remodel.
. Because of all of this downtime, you're most likely noticing all of those house projects that you have been putting on the back burner. However, now might not be the ideal time to tackle all of those things on your to-do list. Even though you may be enjoying working from home, your budget might be tighter because of layoffs, furloughs, etc. But don't worry, there are steps you can take now in
Things to Consider When Remodeling
Budget
The very first thing that we suggest you to do is figure out your budget for what you want to accomplish. How much will these projects cost? You should also decide what can be a DIY project and what will require professional help. Often the largest part of the budget comes down to labor costs so if you can do something yourself that will help save money.
If you aren't sure what something will cost you can get an estimate from a builder or remodeler for the project. It would also be wise to get a few different estimates. This will give you a good idea of where you need to go so you can figure out how to get there. You can also break the budget down into smaller chunks of how much you need to save each month to complete the projects.
If you're planning a home remodeling project, then you owe it to yourself to call Level 10!
Decide on Timeline
The timeline is important but can also be flexible. Having a general idea of when you want to start the first project or when you want to have them all done will help you focus on the steps to reach that goal. Make sure the timeline is realistic though. If the projects are huge then it might be feasible to get them all done in two months. Setting realistic goals will keep you from getting discouraged and giving up.
Another great tip is to break up the timeline. Give yourself small deadlines to hit. For example, if repainting is a goal then say by the end of September I want to have all of the walls repainted. That way you gain momentum and stay motivated because you will be pleased with how things are looking.
Decide on Priority Projects
Placing a priority on the projects will help you plan better. If you have a leaky pipe then that needs to be the first thing that is taken care of. However, if there is nothing that is an immediate need then you can start with the least expensive or time-consuming and more move on from there.
It doesn't really matter how you rank the remodeling projects as long as you create a list that you can work from. This will keep you moving in the right direction. By just keeping a mental list you may get overwhelmed or just avoid the projects. This won't get anything done.
Contact Level 10 Builders Today
If you're planning a home remodeling project in the near future, then you owe it to yourself to call Level 10. We provide home remodeling in Grand Rapids and throughout West Michigan. Our builders offer peace of mind and a worry free experience. Call us today at (616) 822-4685 to schedule an estimate.